We offer a full range of raw coffee types, focusing our a

ctivity on small and medium-sized coffee producers.
Coffee from each coffee type listed below can be purchased in the volume of your preference – pallet, single bag or a smaller bag (less than 60 or 70 kg).
We offer the following groups of green coffee :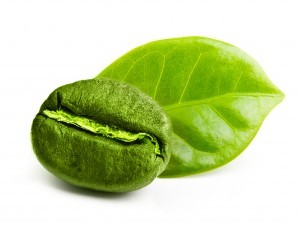 We offer good quality conventional coffee, i.e. green coffee without any special certifications or non-standard quality certifications. This coffee (such as Arabica Santos Brasil, Columbia Excelso, India and Robusta Cherry Vietnam or Indonesia) remains the basic coffee for production on every scale from artisan to industrial roasteries. Conventional distribution is still the biggest distribution channel of green coffee, even thought there are various alternatives such as coffee auctions or "direct trade" movement. Based on NYBOT and LIFFE terminal markets' listings and ECC conditions, there is a possibility to conclude contracts for coffee delivery. We make sure that our coffee beans are of constant and higher quality than their standardized characteristics require. For this purpose, we build up good relationships with our suppliers in countries of origin in order to have control over the whole supply chain, starting from the country of origin and ending at our customer's warehouse.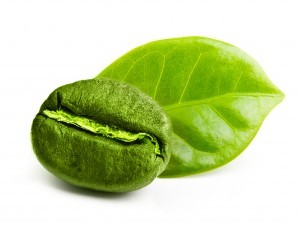 We offer top quality specialty and rare green coffee. Nowadays, consumers look much more often for premium coffee quality with distinguishing and individualized features. This market segment has been increasingly popular in recent years with growers, distributors and coffee roasters. An example of such coffee is Jamaica Blue Mountain, a kind of coffee grown in Jamaica, produced only on four strictly supervised plantations, delivered in wooden barrels. Another examples of fine specialty coffee are Ecuadorian Arabica from Galapagos Islands, which is grown on age-old plantations, or Kopi Luwak, famous for its special process of production. We also offer many kinds of fine coffee types coming from small-scale farms, which enables us to tell the customers about the coffee plantation and the producers.
Microcoff offers certified coffee. There is a growing interest in healthy food and increased awareness of environmental and social responsibility, which have brought about a bigger need for coffee certifications. There are two groups of certification: quality certifications (e.g. Organic cert., Sustainable Coffee) and pro-social or environmental protection certificates (eg. Fair Trade, Rainforest Alliance, Shade Grown Coffee, Bird Friendly Coffee). Some certifications combine both approaches (UTZ Certificate ). Certified coffee available on the international market may have single, double and even triple certifications of different kinds.
We offer decaffeinated and vapourised coffee. The process of decaffeination of coffee beans was already patented in 1904, but the need for decaf coffee on the mass scale is only found in our times. Decaffeination could be carried out using two types of agents: chemical (these methods have been criticized recently), or CO2 and /or water. The "cleanest" process is considered to be the one patented in Switzerland under the name Swiss Water® Process.
The decaffeination process is carried out for two purposes: to offer decaf coffee to end consumers and to get caffeine for instant coffee production process. Vaporization (the end product is called vapourised/steamed coffee) is a process where high pressure and hot steam are applied to green coffee and deprive it of most of the components that might be irritating for the stomach. The process is used to obtain coffee suitable for customers with delicate stomachs or to deep clean the beans that have been damaged in some way (by mold, sea water etc.)
Sometimes we offer coffee at competitive prices. During our daily work we come across various opportunities to buy coffee lots at reasonable prices. It may be the last batch of a large production lot at a plantation; sometimes a company we cooperate with wants to sell some lots at an attractive price. It also happens that we ourselves have some coffee in own warehouses which we decide to sell out (because of an earlier purchase during a "high" market, or because we happen to have a type of coffee that has been slow to sell, etc.) Then we decide to sell at discount prices, which is profitable for our clients.
________________________________________________________________________________________________________
Most popular coffee we offer :
ARABIKA > Brasil Rio Minas, Brasil Santos sc 17/18, Brasil Yellow Bourbon, Bolivia Altura, Columbia Excelso, Columbia Supremo, Columbia Decaf, Costa Rica SHB Tarrazu, Cuba Serrano, Dominicana Barahona, Ethiopia Djimmah gr 5, Ethiopia Sidamo gr 2,Ethiopia Yirgacheffe, Guatemala SHB, India Monsooned Malabar, India Mysore Nugget extra bold, India Plantation AA, Indonesia Bali, Indonesia Kopi Luwak, Indonesia Sumatra Mandheling gr 1,Indonesia Sumatra Gayo, Jamaica Blue Moutain, Kenia AA, Mexico Altura, Nepal Organic, Nicaragua SHG, Salvador SHG, Tanzania AA, Uanda Bugisu and many others
ROBUSTA > Cameroon, India Cherry AA, Indonesia EK1, Indonesia ELB, Vietnam gr 1, sc 16, Vietnam gr.1 wet polished, India Monsooned Malabar, India Kaapi Royale, Uganda and many others